Simone Nunzi | Rome Wedding Photographer
Rome wedding Photographer specialized in Documentary wedding photography
As a wedding photographer, my job is to tell love stories through photographs, I approach to documentary wedding photography in a realistic and creative way.
My focus is on people: I capture the expressions, the participation and the humor of the guests so that even the small moments have the right emphasis in the wedding photo reportage.
I faithfully reproduce the atmosphere of the moment, so that every picture is a living and authentic memory and to see them again feels just like being there again.
True stories,

authentic

people, real memories
REAL MOMENTS THAT REALLY COUNT
The most beautiful memories can not be programmed or predicted in advance: they come from people being themselves and from real moments, they happen in a second and often in unexpected places. You never know when someone will make you laugh out loud or when you will cry with happiness or you will be overwhelmed by emotion. That's why I'll be with you from the preparations until the end of the wedding and in all this time I will shoot a lot of photos, always ready to capture the unexpected moment.
Seize the moment, do not build it
REAL EMOTIONS ARE REAL LIFE, NOT FICTION
Documentary wedding photographs are not just beautiful pictures, they are timeless memories of powerful emotions. I know how hard it is to make the venue and the details unforgettable, so it will be photographed with care. I also know that the most important memories will be the real moments lived with the people most important to you. These are what really count and it is on these that I focus most.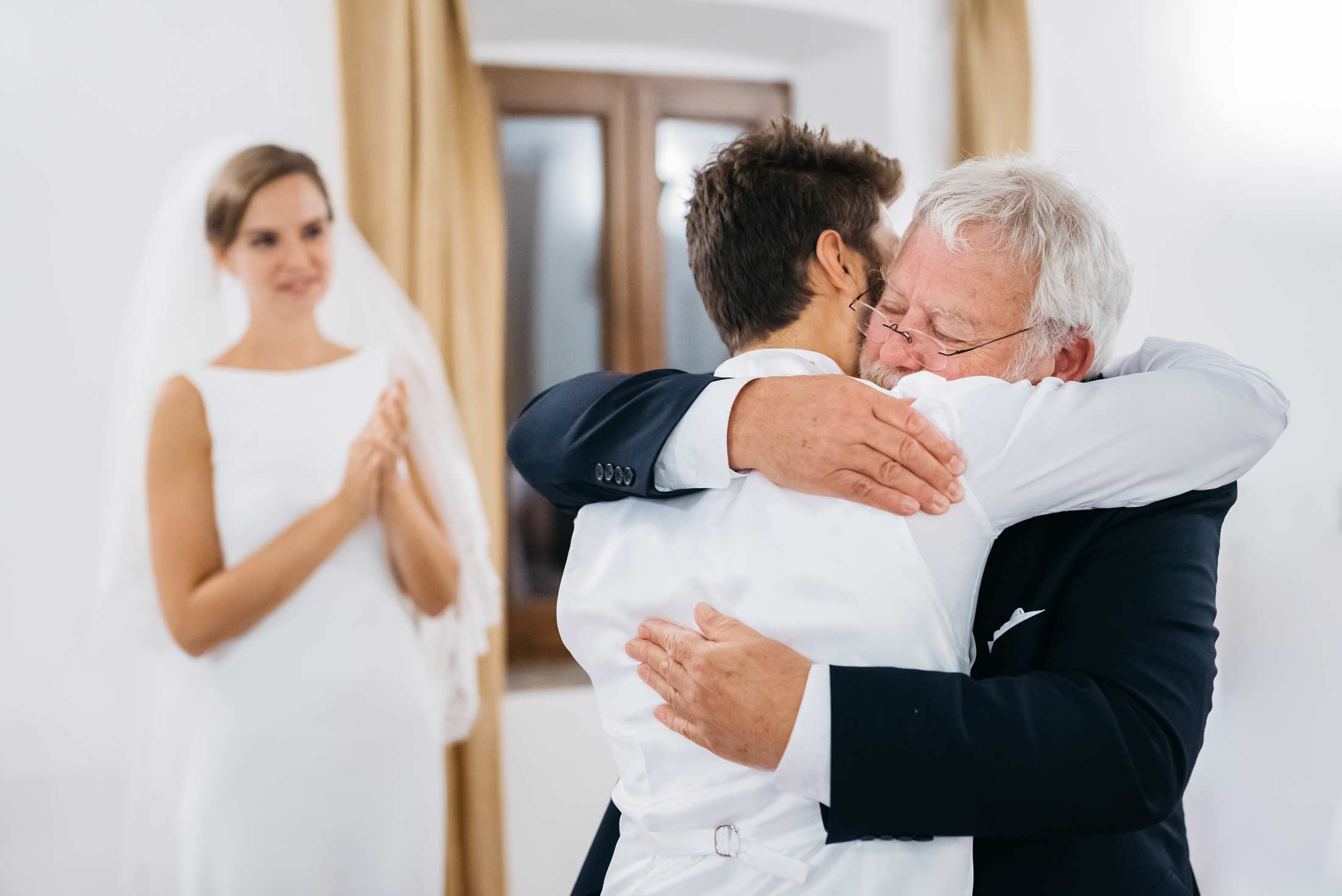 The true story of weddings

WEDDINGS ARE A LOVE STORY, BUT ALSO A STORY OF FRIENDSHIP AND LAUGHTER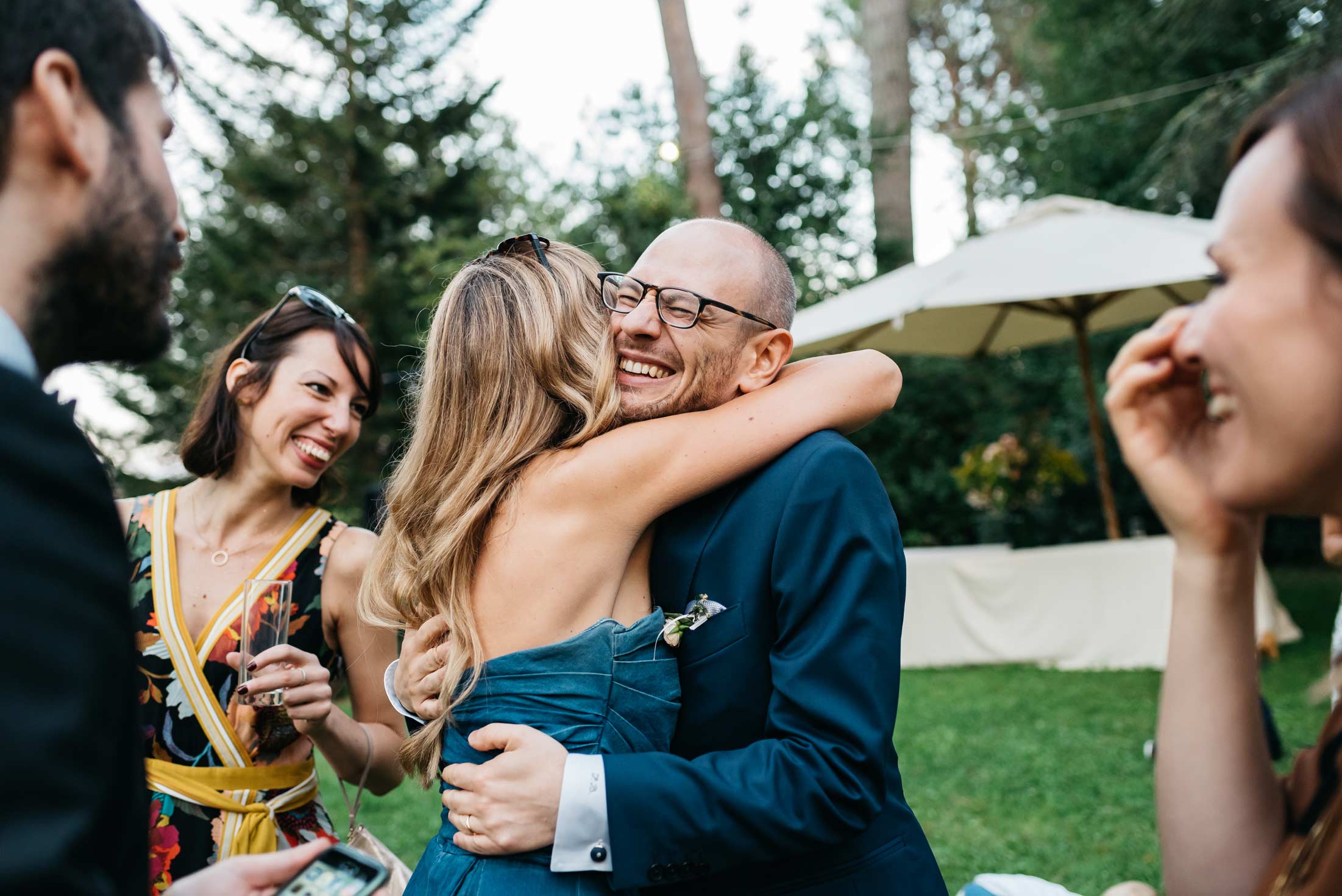 Your family and friends are the most important part of your wedding. This is the only occasion where all the people that  you have met in the course of your life will gather together. Different people and different personalities linked by a single common denominator: their affection for you. Your wedding is an unrepeatable experience that should be lived in its fullness, celebrating with the people dearest to you, without having to look after the photographer.
Unique and unrepeatable moments
Some of the most precious memories you'll ever have in life
As a wedding photographer, of course, I really like portraits and I always recommend some group photos, but the pictures in which you'll relive the funniest expressions, the irrepressible joy, the laughter, the party, the emotion of the most intimate friends and more beloved relatives will be those that will forever preserve some of the most precious memories you'll ever have in life.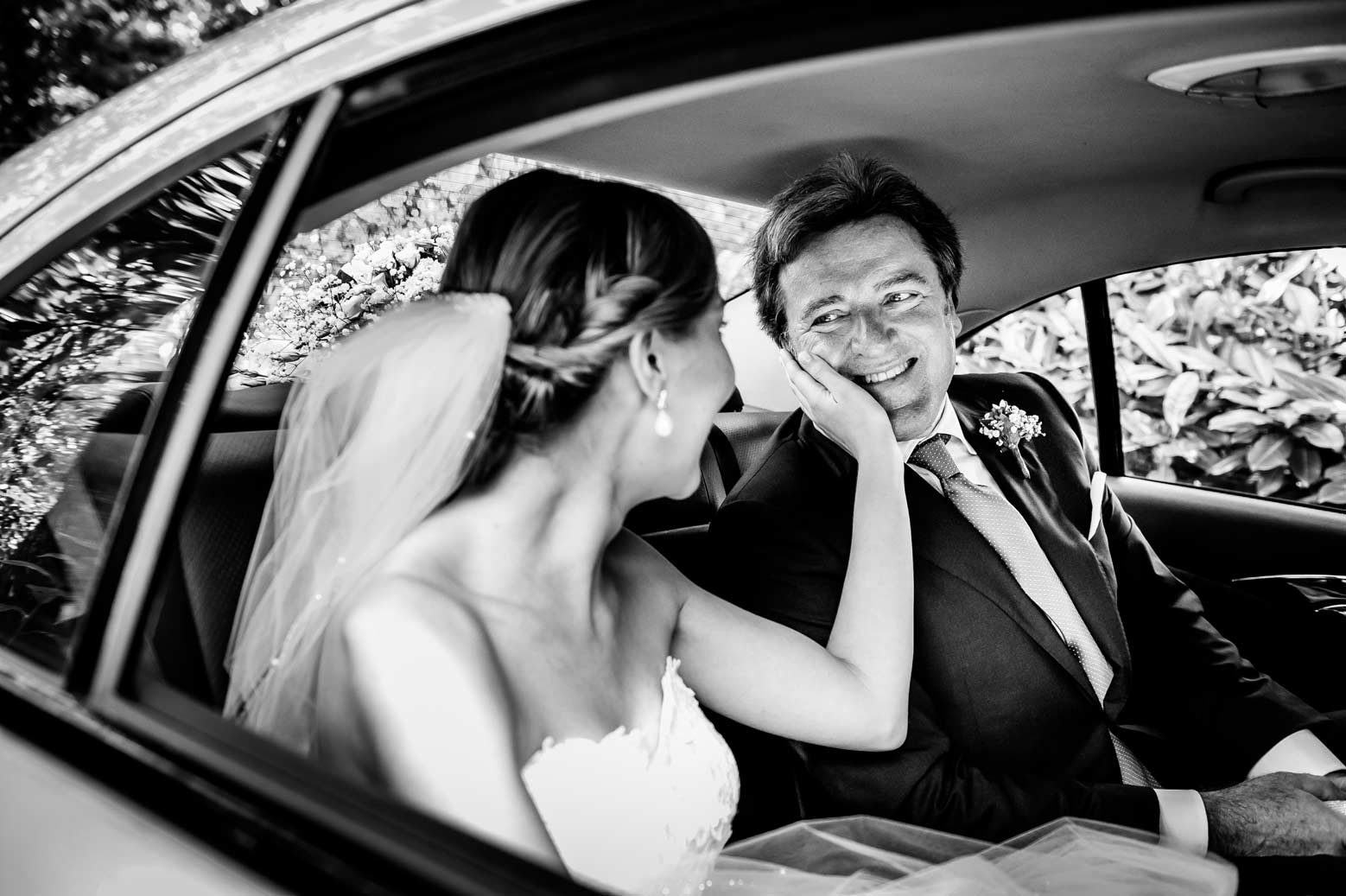 How will your documentary wedding photography be?

YOUR STYLE, YOUR PERSONALITY, YOUR WEDDING
dreamy
adventurous
eccentric
I've been working as a wedding photographer for years and every new wedding reportage is an opportunity to create something personal and unique, letting things happen by themselves and capturing the most meaningful and fun moments. With a style focused on documentary wedding photography I constantly try to rethink the role of the wedding photographer, proposing an alternative to the usual wedding photos.
On the wedding day I have a storyteller approach, camouflaging among the guests I approach the action and shoot without being noticed.
My way of seeing and my style can be found in every frame: I let the light guide me above all, highlighting the beauty of the small gestures, of the details, of the moved gazes
Some recent weddings in Italy
DOCUMENTARY WEDDING PHOTOGRAPHY
Ludovica + Federico
A very nice and very in love couple: these are the photos of the wedding photo reportage
Stefania + Giuseppe
A truly romantic couple: the most beautiful photos of their wedding photo reportage
Alessandra+Domenico
Great harmony and a great desire to have fun, this wedding reportage tells their story
The best moments in reportage wedding photography
A SELECTION OF THE BEST PHOTOS OF DOCUMENTARY WEDDING PHOTOGRAPHY
Engagement session
ENGAGEMENT SESSION, COUPLE SESSION E PHOTO TOUR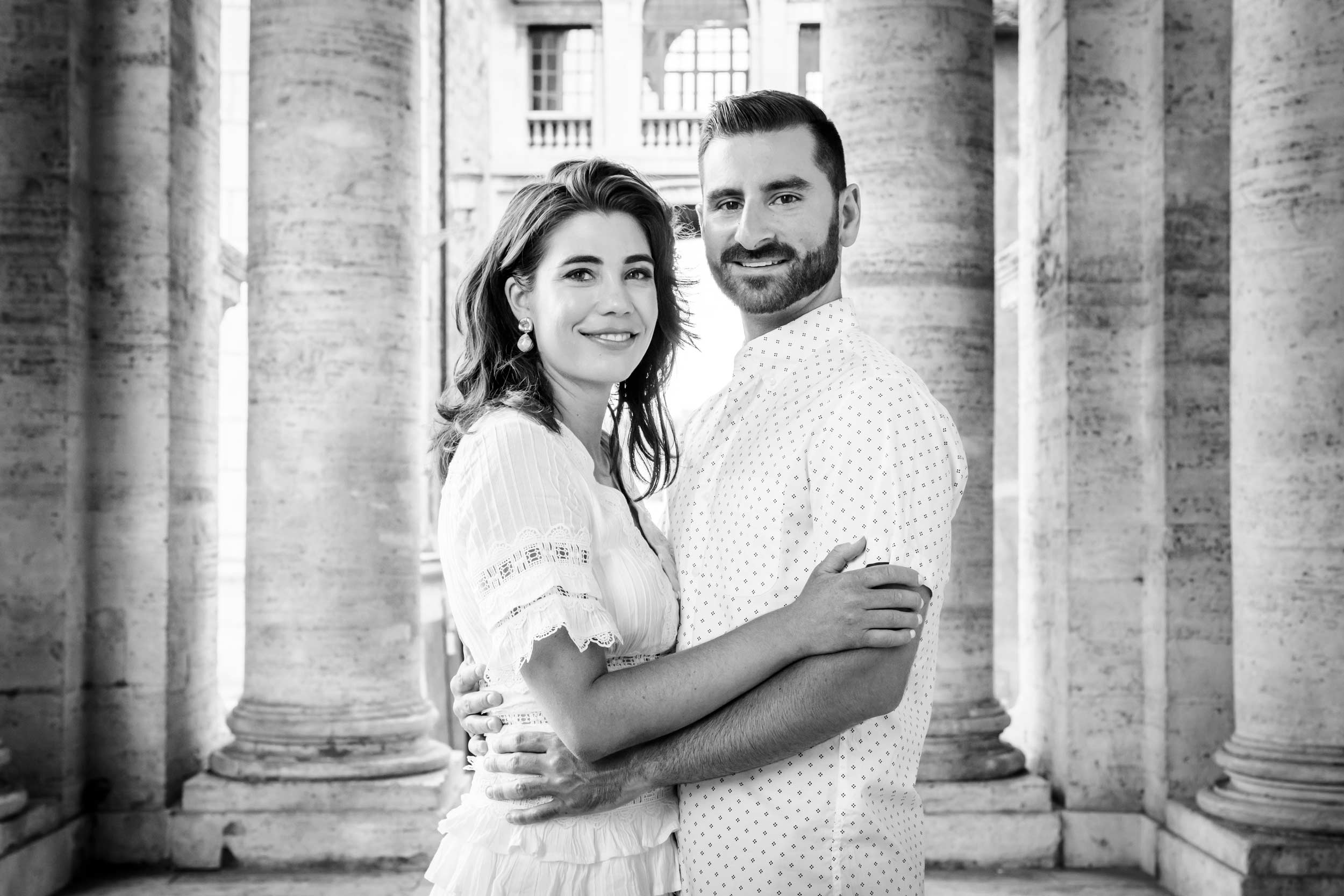 L'engagement session è un servizio fotografico in cui si realizzano dei ritratti dei futuri sposi in alcuni scenari suggestivi.
Anche per queste foto l'approccio è spontaneo, in modo da poter cogliere le espressioni più genuine e vere, in un'atmosfera rilassata e divertente.
Lo scenario di Roma è quanto di meglio si può chiedere come sfondo per i ritratti di coppia.
Un engagement session in Rome è l'occasione per regalarsi dei momenti intimi e unici nella "Città eterna".