A short presentation of your work as a wedding photographer?
As a wedding photographer, I have been doing documentary wedding photography for 15 years, photographing the wedding day spontaneously.
Where do you work?
I am based in Rome and I work mainly in the Lazio, Umbria and Tuscany regions, but I am more than happy to travel wherever my work is appreciated.
Is your photography style documentary wedding photography?
Yes, my style is documentary wedding photography. Moreover, my way of photographing is influenced by street photography.
What if we wanted some more formal shots with family and friend – is that possible?
Of course! Normally we would choose a specific moment to focus on these shots, for example at the end of the service, so that the rest of the time I can concentrate fully on capturing the day.
I prefer to dedicate a specific slot to more traditional portrait shots, so that I don't risk interrupting the flow of events and can follow any inspirational moments as they arise.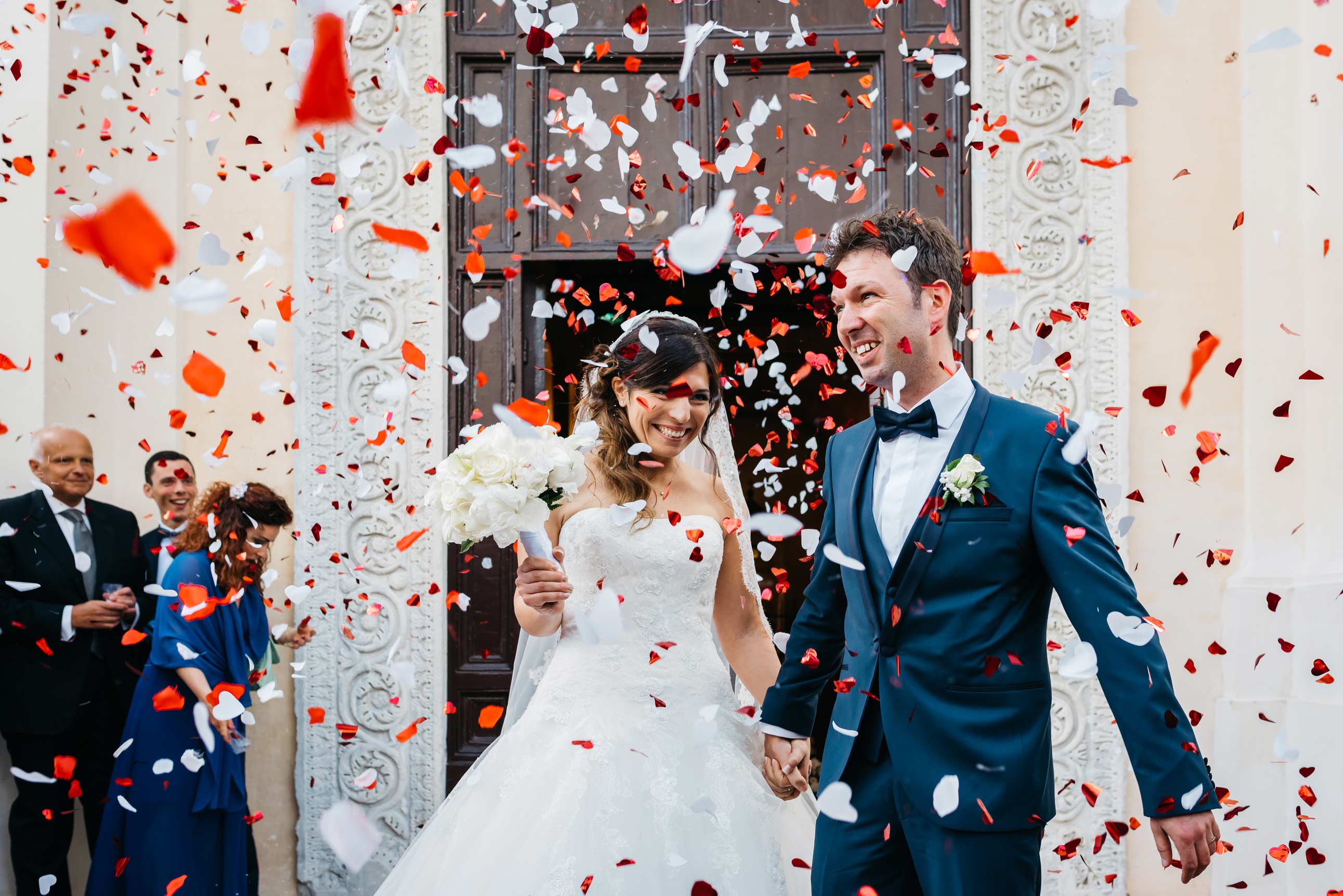 Can we have some photos of just the two of us?
Absolutely! We can take some time after the service to focus on you as a couple and let you share your first impressions of the day with each other. It's a special moment: for the first time on your big day the pace slows down, granting you some alone time, the first time you've spent as husband and wife! It is an excellent opportunity to snap some quick shots without taking up too much time, so that your guests can to go ahead to the reception venue without having to wait for you.
Do you bring spare equipment?
Of course.
How many photos will you take?
My priority is to fully document your day. As a result, I don't place any limit on the number of shots – from the beginning of the day right up to the moment we say goodbye I will keep taking photos.
The overall amount varies from one wedding to another, but I wouldn't place too much importance on quantity. If you are thinking of hiring me as your wedding photographer that is probably because you appreciate the quality of my work.
I normally provide around 800 high-resolution photographs on a USB key, of which 150-200 have been carefully post-produced.
Do you use post-production techniques? And do you also retouch photos?
A realistic style requires reality to be the point of reference during post-production, albeit an aesthetically enhanced reality. My post-production technique is therefore based on a natural approach to improving the shots that were taken.
The artificial effect that can easily result from excessive retouching risks ruining the delicate balance that should be maintained among the various aspects that together create a good photo.
Colour correction is discussed with each couple so that they can decide on the level of intervention in connection with my photographic style. For more information on post-production click here.
Removing wrinkles or a couple of extra pounds makes me think of fashion shoots, whose goals and results are very different to those of wedding reportage. I therefore do not consider them to be appropriate for my photos.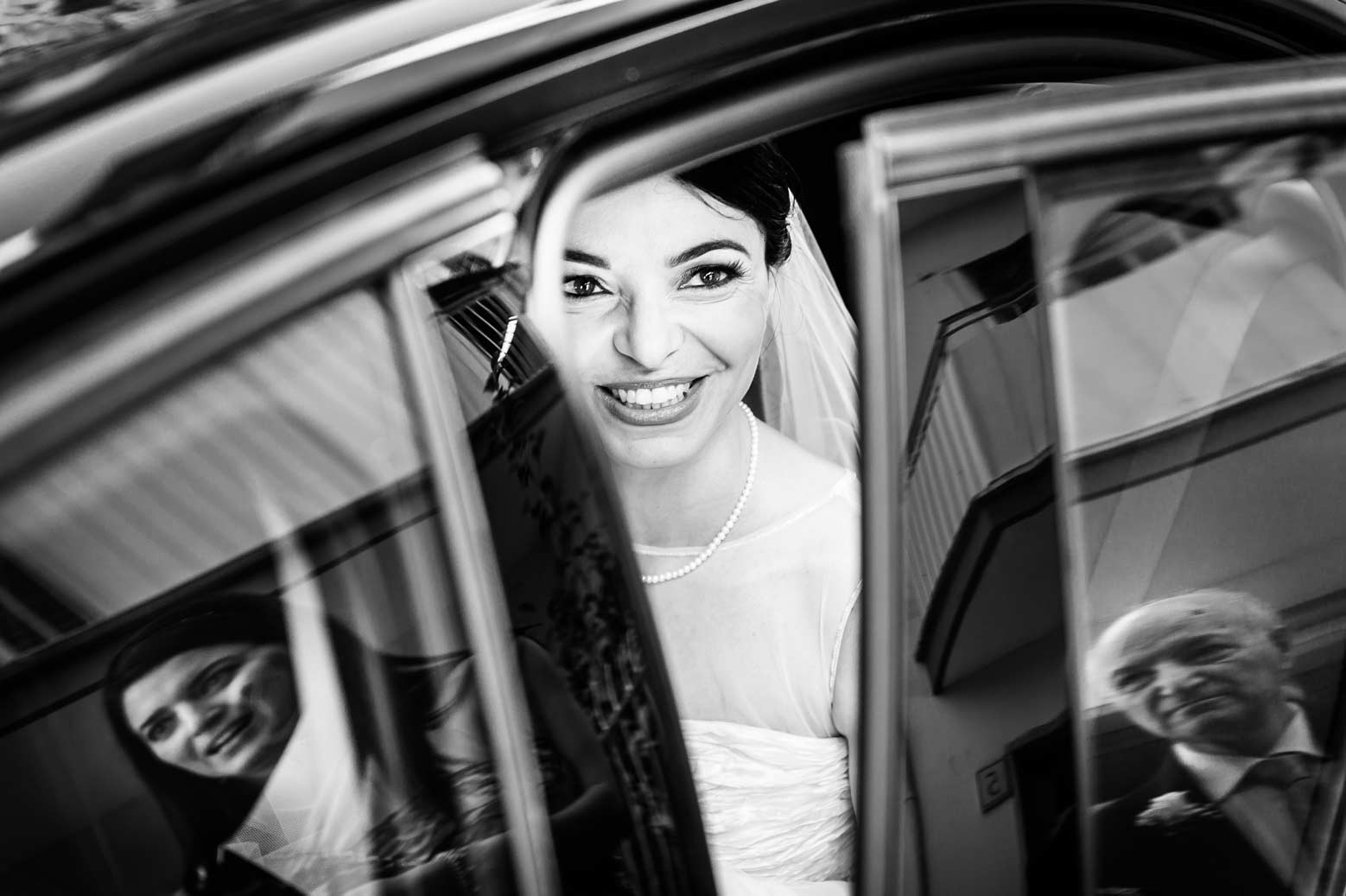 Can we have the  original files without an album?
Of course! The basic option comprises the wedding photo service and digital files.
What if we want an album?
The wedding albums I use are entirely handmade by Italian craftsmen. Each album can be fully personalised and guarantees a product that will increase in value over the years. For a detailed description of the albums I use click here.
Alternative album packaging is also available. Click herefor more information.
What about video footage?
I am not personally responsible for this, but I collaborate closely with videographers who share my way of thinking and working, and are able to put together a wedding video in perfect harmony with my photos.
How many of you will there be on the day?
It depends on which services you choose. With the basic option, it will just be me on the day taking your wedding photos. Should you request it, I can also call upon a second photographer to join me. One or two videographers may also be present, should they be required.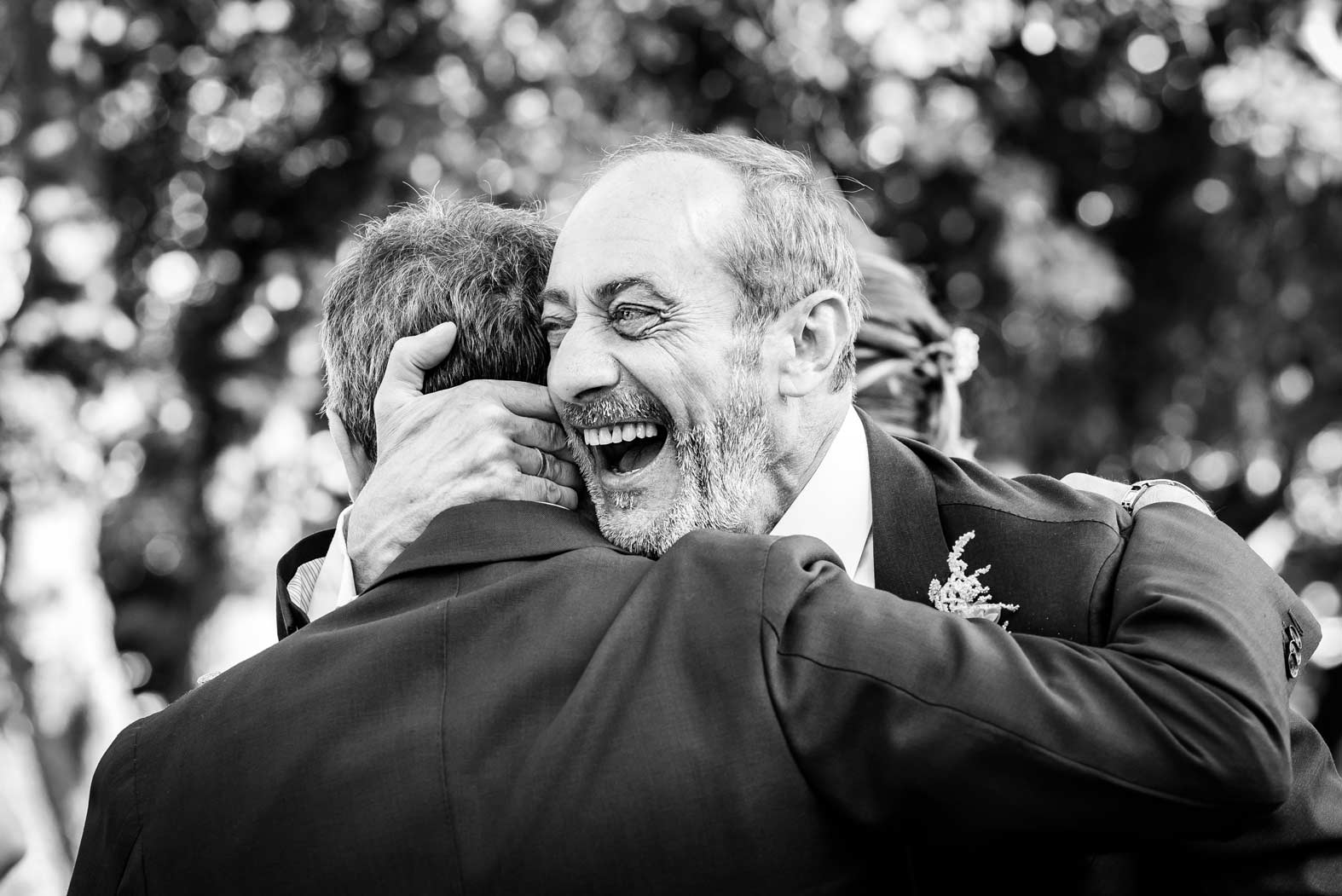 How much notice do we have to give to book you?
As soon as you feel an affinity with my way of capturing emotions, that is the right time to book my services!
If you book 10-12 months in advance it is far more likely that I will be available. Every year certain dates are more popular than others, particularly in June and July, so this timeframe can vary.
How do I book your service for my wedding?
Booking is confirmed when you sign a contract and transfer the agreed deposit.
How much time passes before you deliver the photos?
Everything is delivered within 3-4 months.
Do you have any particular requirements on the wedding day?
One week before the wedding I like to meet up with the bride and groom to discuss details and obtain all the information necessary for me to know exactly how the day will pan out.
On the day of the wedding, I need to eat something if the event goes on all day: up to you to decide what to feed me! If a staff table is present it is preferable to position it in the same area as you, so that I can be in constant visual contact with events and arrive quickly when it's time for toasts and speeches.
Is it possible to get a quote via email?
I am happy to send you a brochure with cost details on request. I urge to you take a look at my work before contacting me to discuss cost-related aspects, otherwise it will be hard to agree on what my services are worth.
What information do you need in order to give us a quote?
To provide a quote I need some basic information. Fill in the online form and I will get back to you as soon as possible.